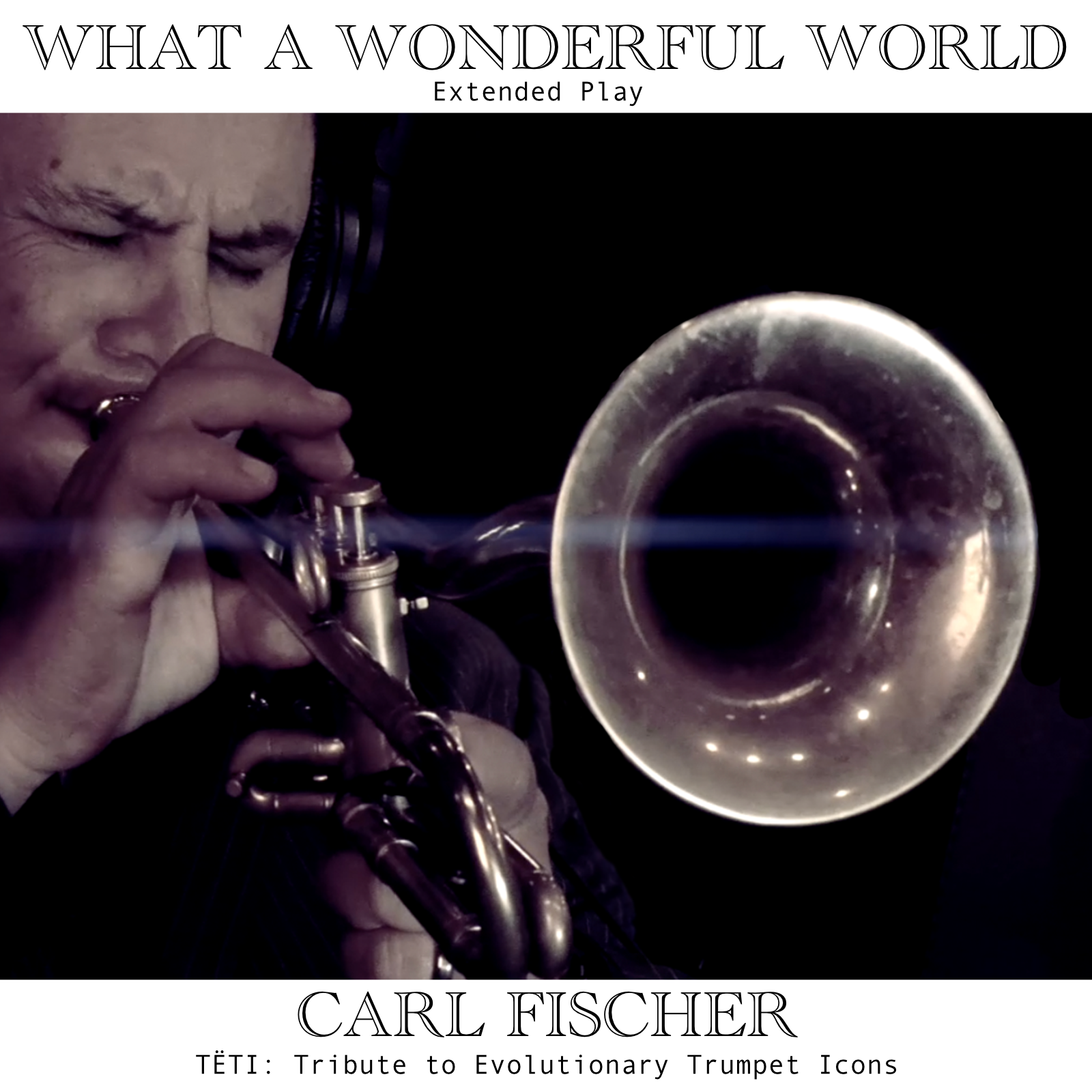 Check out the new Extended Play arrangement of "What A Wonderful World"!
The Extended Play arrangement of 'What a Wonderful World' is now available! Click here to check it out, and support Carl and the Tribute to Evolutionary Trumpet Icons project by purchasing you own digital download copy of the track for just $0.99! Both the Extended Play and Radio Edits are available! You can also check out the music video here!
New Release: "On the Scene (feat. Carl Fischer) by Kyle Schroeder
Over the past few months I have been busy recording on several projects for other people. One of the projects I am fortunate enough to have been asked to be a guest on is for my friend Kyle Schroeder for his premier release "Get With It" and single titled "On the Scene (feat. Carl Fischer)". As you can hear, Kyle is a force on the saxophones and has an exciting career ahead of him. So, keep an eye out for him, check out the single and download his whole new album at the links below!
New Video: What a Wonderful World
The new music video for "What a Wonderful World"! Take a look and share it with everyone too.  There is a digital download of both the Radio Edit and even an extended play version available for purchase here.
In a letter to Fischer, Five Towns College President David M Cohen J.D. stated, "Each year the Five Towns College Board of Trustees invites the faculty and student body to nominate individuals who have distinguished themselves as role models to receive honorary doctorates. This year, students and faculty have nominated you (Carl Fischer) for your outstanding contribution to Rock and Roll and to contemporary music. Because you serve as wonderful example for aspiring musicians, always displaying the highest standards of musicianship, the Board of Trustees enthusiastically joins in their decision."
For more information click here.
The "Have Horn Will Travel" Guest Artist and Clinics Tour Stops at the University of North Texas
The CF Horn by Warburton Music Products