Carl Fischer Signature Series Mouthpieces from GR Mouthpieces ON SALE NOW!
The Carl Fischer Signature Mouthpiece holiday sale is here!
Carl's partnership with GR Mouthpieces has spanned more than two decades and now you can get your hands on your very own mouthpiece at this special pricing.  Take this opportunity to save $50 on your mouthpiece and get them while you still can!  We have limited stock and with GR talking about the possibility of retirement, who knows when or if we'll be able to get more. Carl and GR is the perfect combination of musician meets manufacturing with unparalleled quality and craftsmanship.  Stock is changing daily so please be patient with us updating what pieces we do have still available.
Carl Fischer & Sunshine City Brass raise over $17,000 for Hurricane Ian relief efforts!
$17,037!!! We are extremely grateful and happy to share some great news. Due to the generosity of those who attended and/or donated to our Hurricane Ian Benefit concert yesterday, we were able to raise $17,037 for Red Cross Hurricane Relief efforts. THANK YOU!
A massive thank you to our gracious hosts Maddy & Joe and all the incredible staff at
O'Maddy's Bar & Grille
, to my Sunshine City Brass, to our amazing emcee
FOX 13's Charley Belcher
, to Mike Clay (chief meteorologist at Bay News 9) for sharing his stories, to all who donated the wonderful raffle items, and to all who gave their time and effort in any way to make this event a resounding success. Great people and great music coming together for a great cause. Thank you,
Carl Fischer
.
"The MF Spirit Medley" is now available to download and streaming!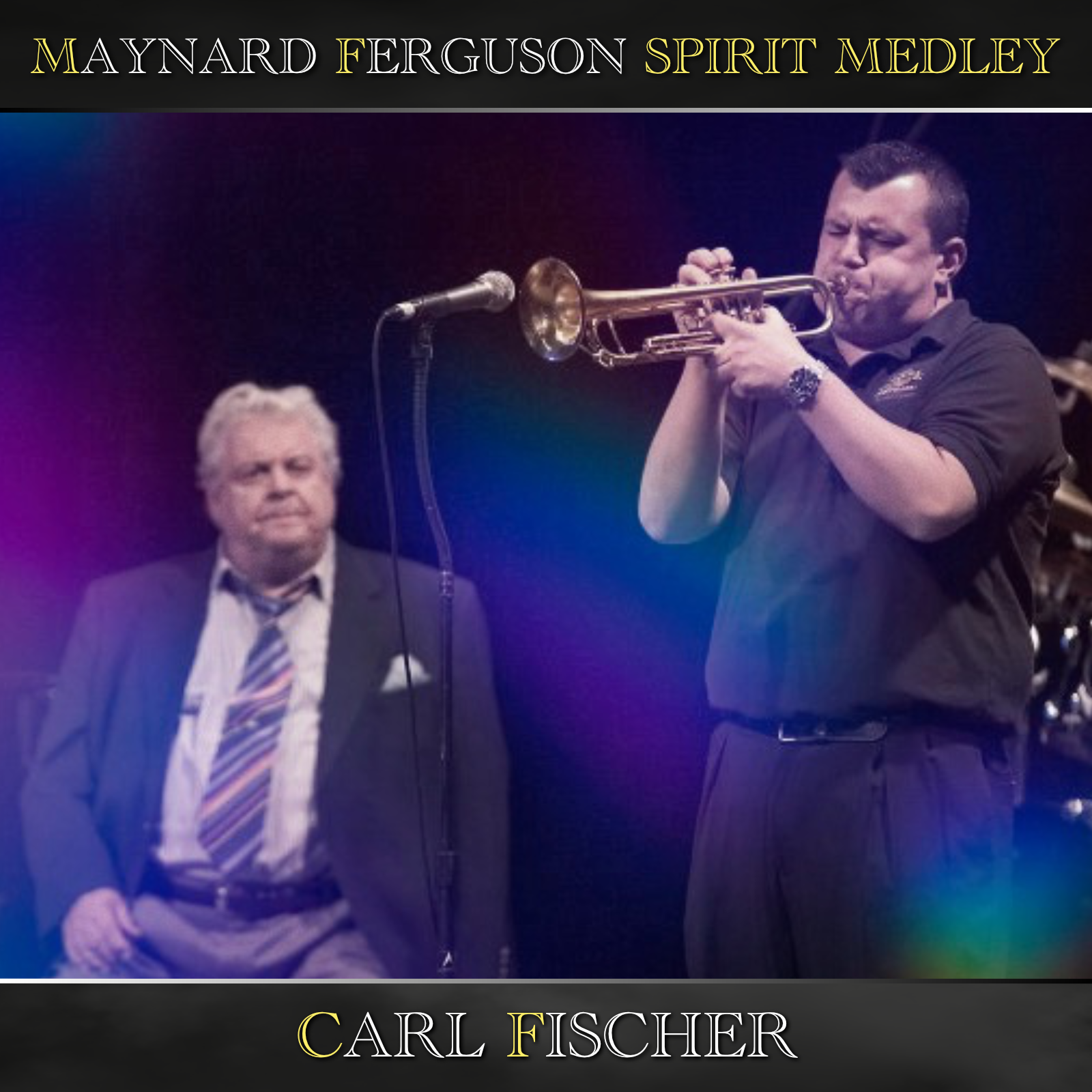 The "Maynard Ferguson Spirit Medley" is now available!
16 years ago, on August 23, 2006, jazz and trumpet icon Maynard Ferguson passed away.  Today, we release this celebration of his music, joy and spirit, thru the tunes he played, with our own twists and treatments.  It's ironic and only fitting we release this 16 min EP today on this 16th anniversary!
So, here is Carl's Band TËTI (Tribute to Evolutionary Trumpet Icons)  and the highly anticipated and chop busting "Maynard Ferguson Spirit Medley".  We hope you enjoy it as much as we did rehearsing and recording this EP! 
Long live the Spirit of the great Maynard Ferguson.
"What a Wonderful World" (Extended Play)
Check out the Extended Play arrangement of "What A Wonderful World"!
The Extended Play arrangement of 'What a Wonderful World' is now available! Click here to check it out, and support Carl and the Tribute to Evolutionary Trumpet Icons project by purchasing you own digital download copy of the track for just $0.99! Both the Extended Play and Radio Edits are available! You can also check out the music video here!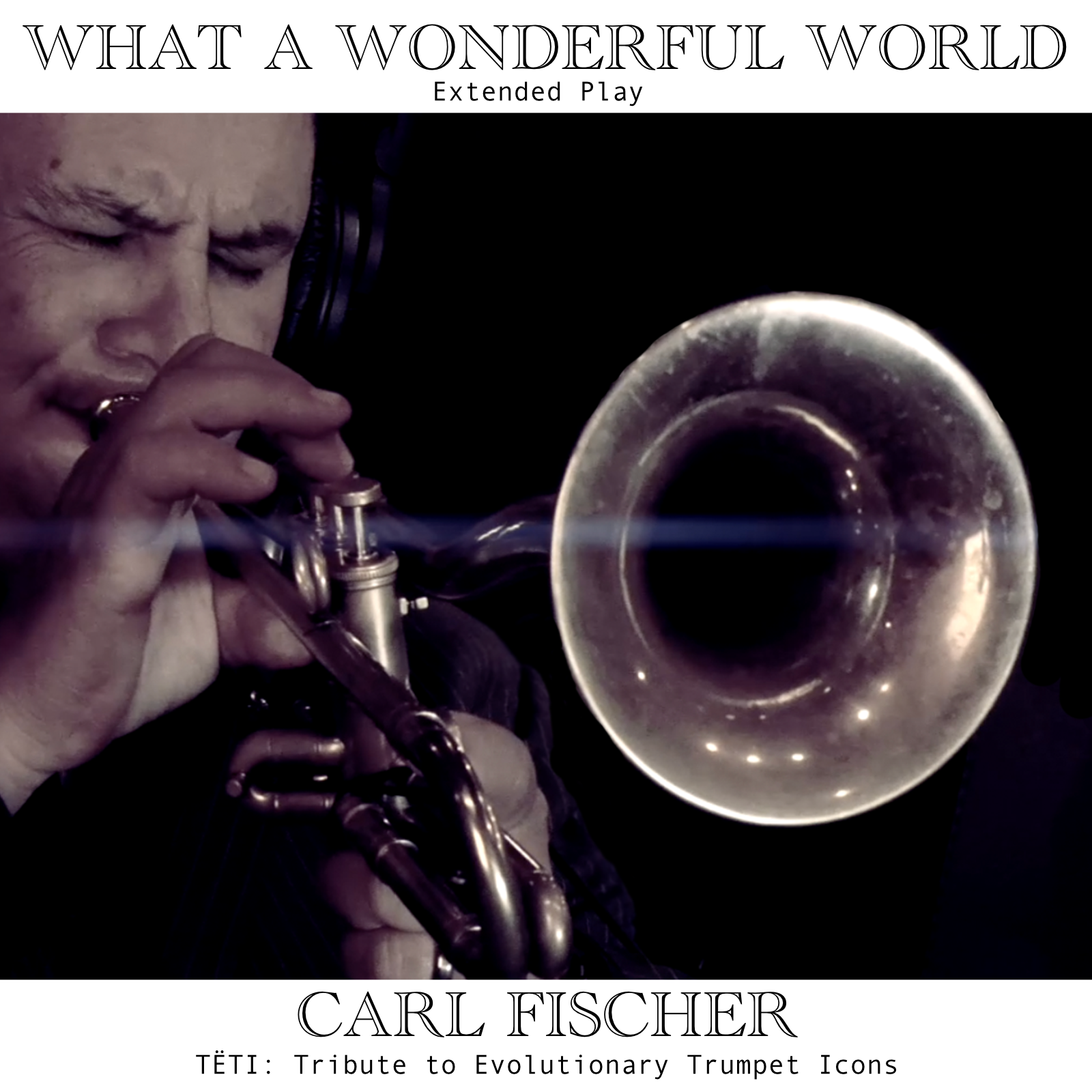 New Release: "On the Scene (feat. Carl Fischer) by Kyle Schroeder
Over the past few months I have been busy recording on several projects for other people. One of the projects I am fortunate enough to have been asked to be a guest on is for my friend Kyle Schroeder for his premier release "Get With It" and single titled "On the Scene (feat. Carl Fischer)". As you can hear, Kyle is a force on the saxophones and has an exciting career ahead of him. So, keep an eye out for him, check out the single and download his whole new album at the links below!
Video: What a Wonderful World
The new music video for "What a Wonderful World"! Take a look and share it with everyone too.  There is a digital download of both the Radio Edit and even an extended play version available for purchase here.
The "Have Horn Will Travel" Guest Artist and Clinics Tour Stops at the University of North Texas
The CF Horn by Warburton Music Products