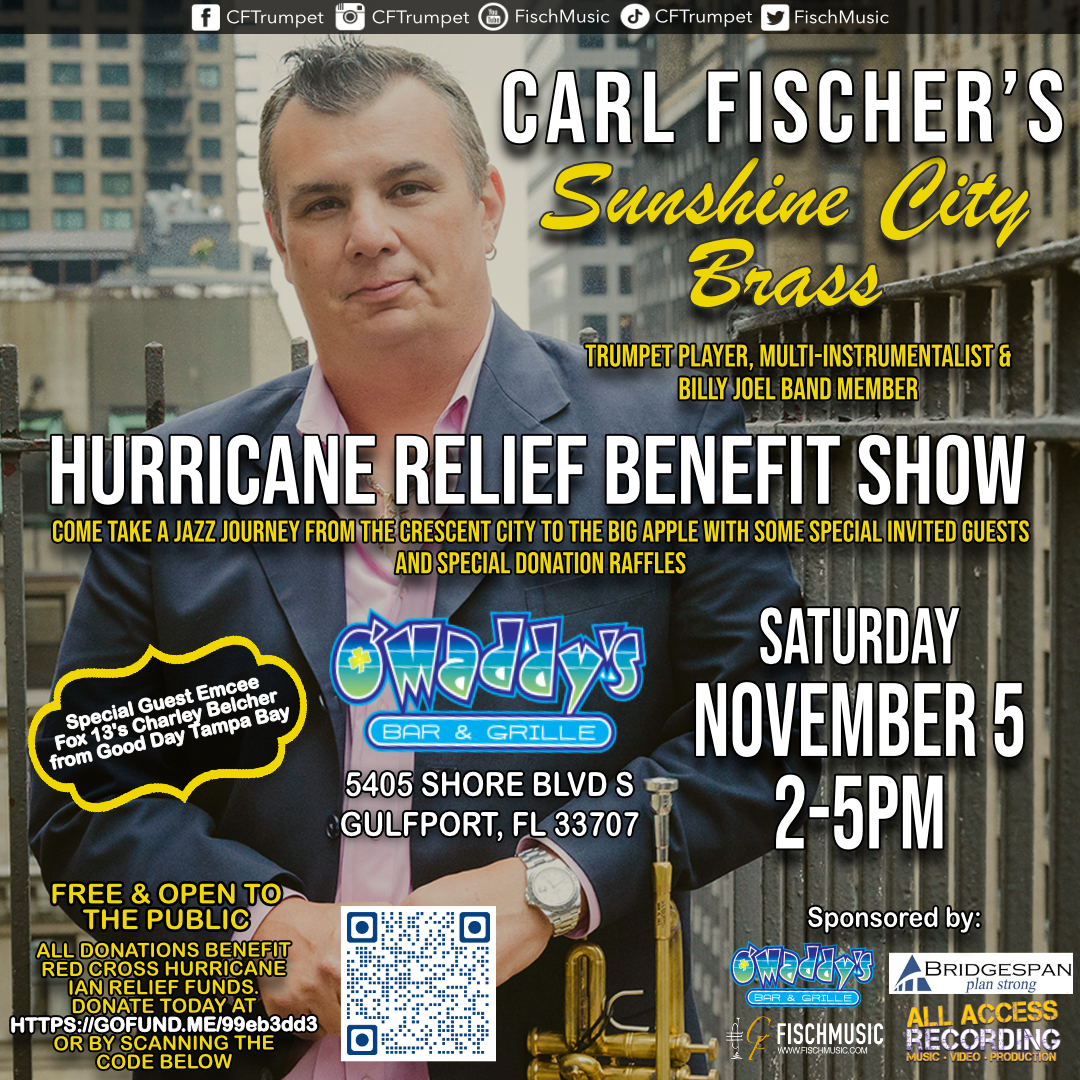 We are excited to announce a great show for an even greater cause! On Saturday, November 5, from 2-5pm, Carl Fischer (Trumpet Player, Multi-Instrumentalist and member of the Billy Joel Band) and Carl's Sunshine City Brass will be live at O'Maddy's Bar & Grille in Gulfport (St Pete), Florida for 2 great FREE sets benefitting Red Cross Hurricane Relief efforts! Hurricane Ian left many in need and we'd like to do our part to assist. Carl will have the help of his gracious sponsor and host, O'Maddy's Bar and Grille (thank you Joe), as well as help from additional sponsors like Carl's own FischMusic Productions, Bridgespan Financial Service, and All Access Recording. We are also happy to announce we will be having a very special guest emcee for the event, Fox 13's Charley Belcher from Good Day Tampa Bay!
We are also happy to say that we now have the ability to accept donations via GoFundMe. 100% of the donations will be going to Red Cross Hurricane Relief Efforts. You can access the donations page by going to https://gofund.me/99eb3dd3 or by scanning the QR code in the bottom left of the flyer. All of the VIP tables have been SOLD OUT, so thank you! There may be a limited number of reservable dining tables/bar stools, but availability for those are going quickly and are only available by contacting O'Maddy's directly at omaddys@hotmail.com. All other attendance is once again FREE and OPEN TO THE PUBLIC. Thank you to every for your support and we are looking forward to seeing you there!
We are not accepting any physical items at this time but Bridgespan Financial Service will be on site aiding in the monetary donation process. Music, food and drink always bring people together and help to heal the soul.
The band will include Carl Fischer (trumpet/trombone), Patrick Bettison (piano/harmonica), Elias Tona (bass/keyboards), Luis Antonio Alicea (drums) and even some special invited guests. Come on out for a great cause and hear a wonderful world class band who most recently headlined for a sold out audience at Ruth Eckerd Hall. They'll be taking you on a jazz journey from the Crescent City to the Big Apple, and we hope to see you there.
O'Maddy's Bar & Grille is located at 5405 Shore BLVD S, Gulfport, FL 33707.
——————–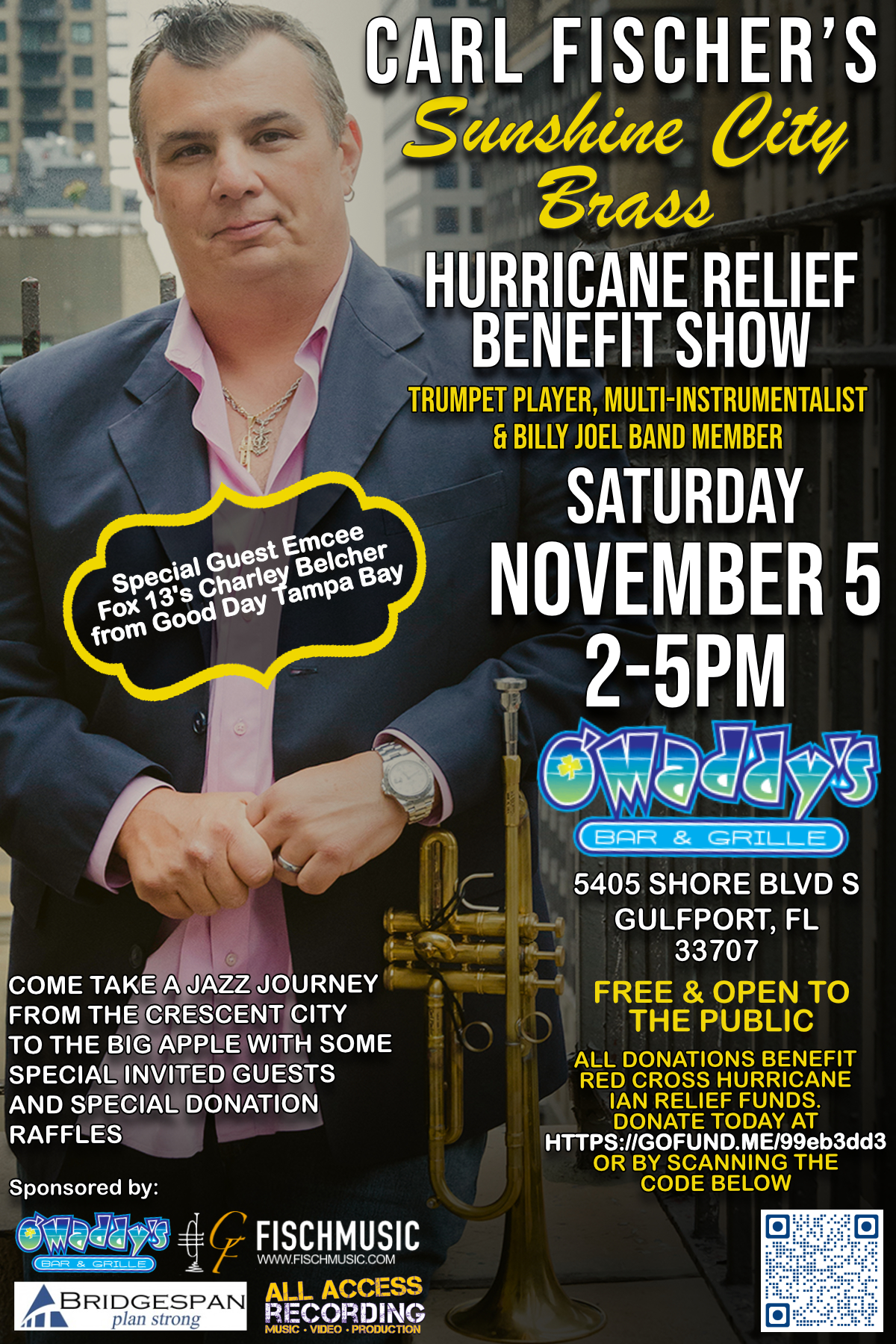 Related show