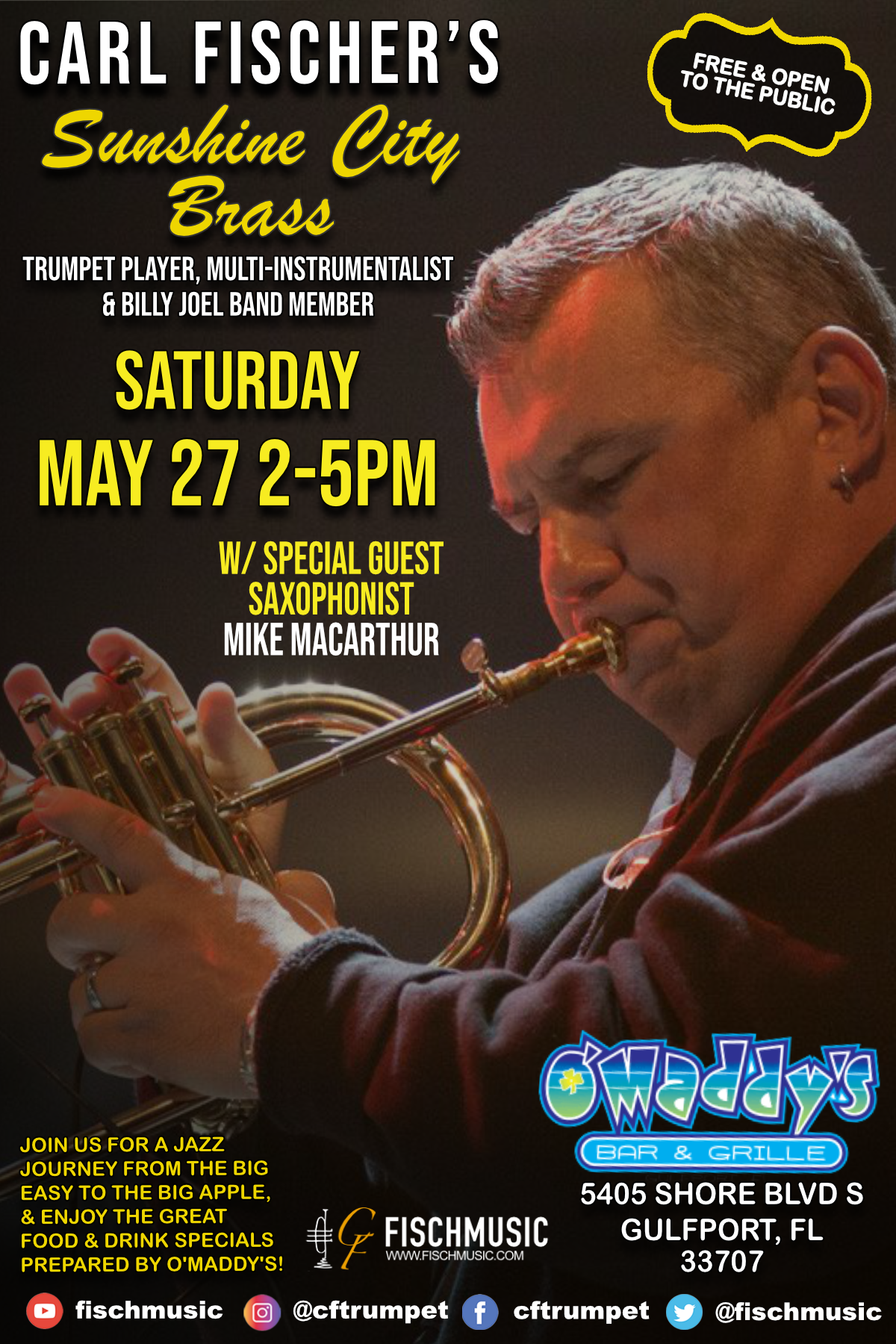 We are happy to announce the next date for Carl's residency at O'Maddy's in Gulfport, Florida with his group Sunshine City Brass on Saturday, May 27, from 2-5pm!  The band is bringing along special guest, friend, and renowned saxophonist Mike MacArthur.
Free Entry and Open to All
The event is free and open to the public. So, whether you're a local or a visitor, a music enthusiast or someone just looking for a fun afternoon, this is for you. Carl Fischer's Sunshine City Brass will include talented musicians like Patrick Bettison on piano and harmonica, Tim George on bass, and Luis Alicea on drums.
Mark your calendars for May 27
So, mark your calendars for May 27 and head over to O'Maddy's in Gulfport, Florida at 5405 Shore BLVD S. Join us for an afternoon of live music, good food, and great company. See you there!