Looking forward to a great weekend of music with The University of North Texas One O'Clock Lab Band.
Schedule of Events:
April 5, 2019 at 4:00pm: Open clinic at the University of North Texas in Denton TX in room 262 and the UNT School of Music main building
April 6, 2019 at 3pm: Open interview with Carl and Alan Baylock (director of UNT One O'Clock Lab Band) at the Sherman Jazz Museum in Sherman, TX.  The Sherman Jazz Museum has a wonderful collection of Maynard Ferguson Memorabilia for viewing as well.
April 6, 2019 at 7:00pm: Carl Fischer and the One O'Clock Lab Band Concert at the Kidd-Key Auditorium in Sherman, TX.
Be sure to get your ticket to attend this memorable evening of jazz. Tickets are available for purchase at shermanjams.com and discounts are available for students and seniors.
Looking forward to doing a clinic at the Univerity of North Texas (UNT) and a gig with the famed 7-time Grammy nominated One O'Clock Jazz Lab Band under the direction of a wonderful person and writer Mr. Alan Baylock.  The gig will be at the Kidd Key Auditorium in Sherman, Texas Saturday, April 6th at 7pm.  As a side, the Sherman Jazz Museum is where my late mentor Maynard Ferguson has a memorabilia collection for viewing.  Now, off to the practice room!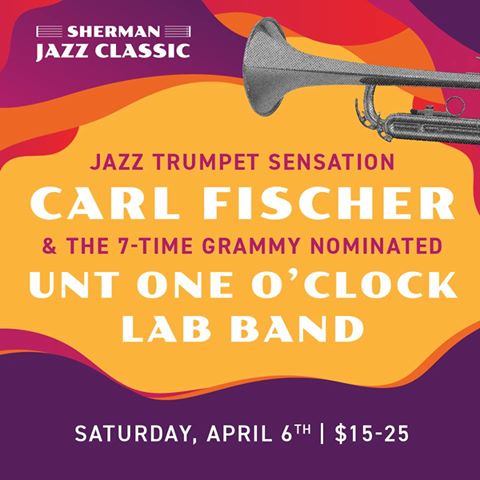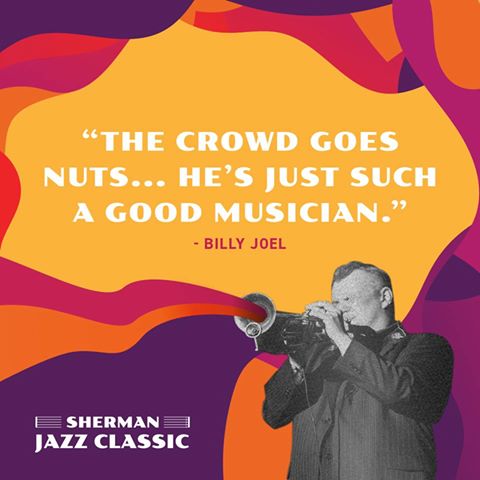 Related show