Dix Hills, New York, USA, September 4, 2019 –
Carl Fischer (Musician/Trumpet Player/Multi-Instrumentalist) awarded Honorary Doctorate of Music from Five Towns College in Dix Hills, NY.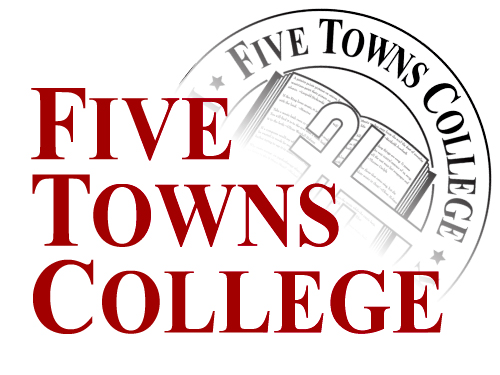 In a letter to Fischer, Five Towns College President David M Cohen J.D. stated, "Each year the Five Towns College Board of Trustees invites the faculty and student body to nominate individuals who have distinguished themselves as role models to receive honorary doctorates. This year, students and faculty have nominated you (Carl Fischer) for your outstanding contribution to Rock and Roll and to contemporary music. Because you serve as wonderful example for aspiring musicians, always displaying the highest standards of musicianship, the Board of Trustees enthusiastically joins in their decision."
Fischer will be accepting this honor during the 2019 Five Towns College Opening Convocation Ceremony on Thursday, September 5, 2019 where he will also be addressing the student body.
"I am beyond touched, honored, and truly blown away that Five Towns College has bestowed this honorary Doctorate to a South Shore Long Island kid! It means the world to me that it is right here in Strong Island! Not bad for a kid who just wanted to play trumpet and go striper fishing," states Fischer
Fischer is one of the most visible trumpet players and multi-instrumentalists of today, keeping a consistent world-wide touring schedule. "The crowd goes nuts… He's just such a good musician. He just blows people away." (Billy Joel/SiriusXM Radio Interview) Fischer can be seen on some of the biggest stages in the world as a featured soloist/multi-instrumentalist (Trumpet, Flugelhorn, Trombone & Saxophones) as a part of record-breaking sold-out stadium & arena tours with pop music icon Billy Joel whose band Fischer has been a member of for more than 13 years and counting. Fischer has been a featured soloist with the legendary Diana Ross, former music director and lead trumpet player with the iconic jazz rock horn band Blood Sweat & Tears, music director and featured soloist with the late jazz trumpet legend Maynard Ferguson, in addition to sharing the stage and/or recording with a virtual who's who of the music industry.
Fischer's talents and influences are shown both on and off the stage and continue into education, as well as trumpet and mouthpiece design (via partnerships with Warburton Music Products and GR Technologies Mouthpieces). He also provides workshops for university and secondary education students for trumpet, trombone, saxophone, and rhythm sections.
Besides being a member of the Billy Joel Band, Fischer also endeavors as a solo artist through projects of his own including, "Carl Fischer and TËTI (Tribute to Evolutionary Trumpet Icons)", where he uses his own unique voice and sound to give audiences a sonic and visual "look" into master musicians such as Louis Armstrong, Miles Davis, Dizzy Gillespie, Maynard Ferguson and more.
Five Towns College is a specialized institution of higher education dedicated to music, media, and the performing arts. It is one of just 14 colleges and universities in New York State with the authority to confer the Doctor of Musical Arts degree in Jazz/Commercial Music.